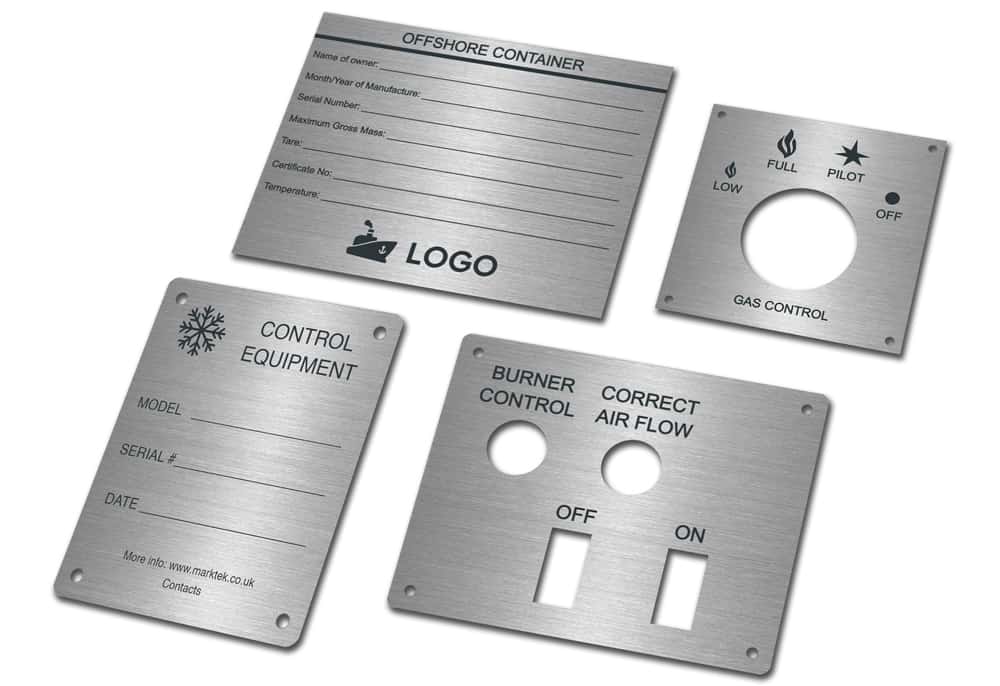 For labelling a premium product or for heavy industrial use, Stainless Steel labels are great choice. Widely used for electrical labels, mechanical Labels and general site equipment labels across the industrial sector. They come in various shapes, also might have cut-outs and engraving of any object from text to a symbol ...
or image. These labels are durable and reliable even when frequently exposed to harsh chemicals, cleaners, solvents and other environmental hazards. Stainless Steel Labels are laser engraved so they remain readable for the life of your assets, meaning there's no need for costly and inconvenient replacements.
Having trouble using the sign building tool? See the user manual here!