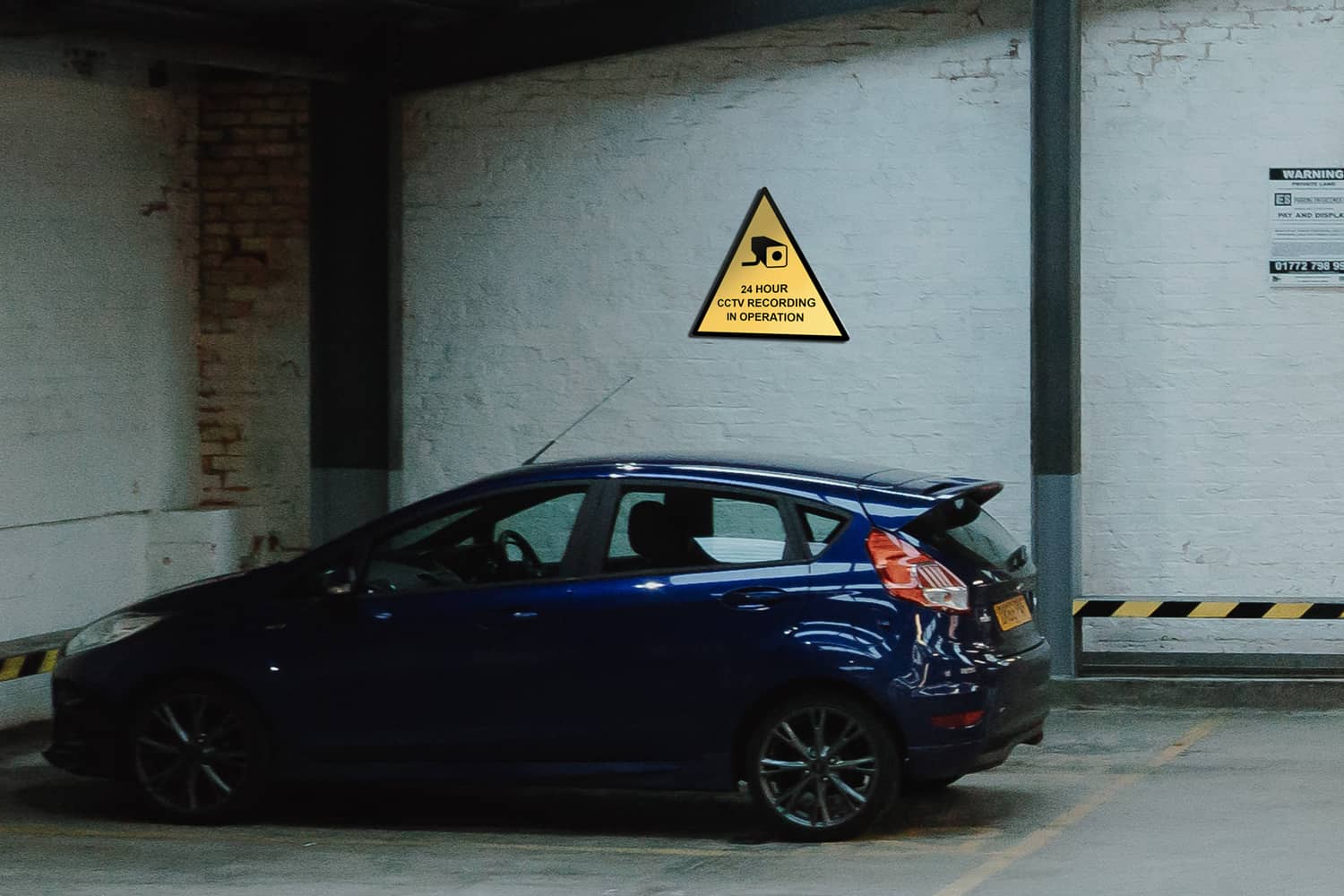 The bright yellow, highly visible Security Camera & CCTV Signs will serve you for two reasons. First of all, there is a legal requirement to clearly display such signs in all areas where CCTV surveillance cameras are recording, to make sure people are aware of this. Also, these CCTV signs might work as a great deterrent to potential thieves.
Here are some of the benefits of using CCTV security signage in your security system:
1. Deterrence - When people see CCTV security signs, they are more likely to think twice before committing a crime or engaging in any unauthorized activity. The presence of these signs alone can be enough to deter criminals from entering the area.
2. Compliance - Many jurisdictions require businesses and organizations to display CCTV security signs in areas where surveillance cameras are in operation. Failing to comply with these requirements can result in fines or other penalties.
3.Awareness - CCTV security signs raise awareness among the public about the presence of surveillance cameras in the area. This can increase their sense of security and confidence in the safety of the premises.
4.Liability - In the event of an incident, CCTV security signs can demonstrate that the property owner took reasonable measures to prevent or deter criminal activity. This can help protect them from liability in the event of a lawsuit.
5.When it comes to CCTV security signage, it's important to choose signs that are clearly visible and easy to read. Signs should be placed in prominent locations where they can be easily seen by anyone entering the area. They should also clearly state that the area is under video surveillance.
For your convenience, you can choose and buy the sign from the list of pre-made signs below, edit the pre-made sign if necessary, or create a new, custom and personalized sign from scratch, by making unique to you and your business. Just click Start Designing!