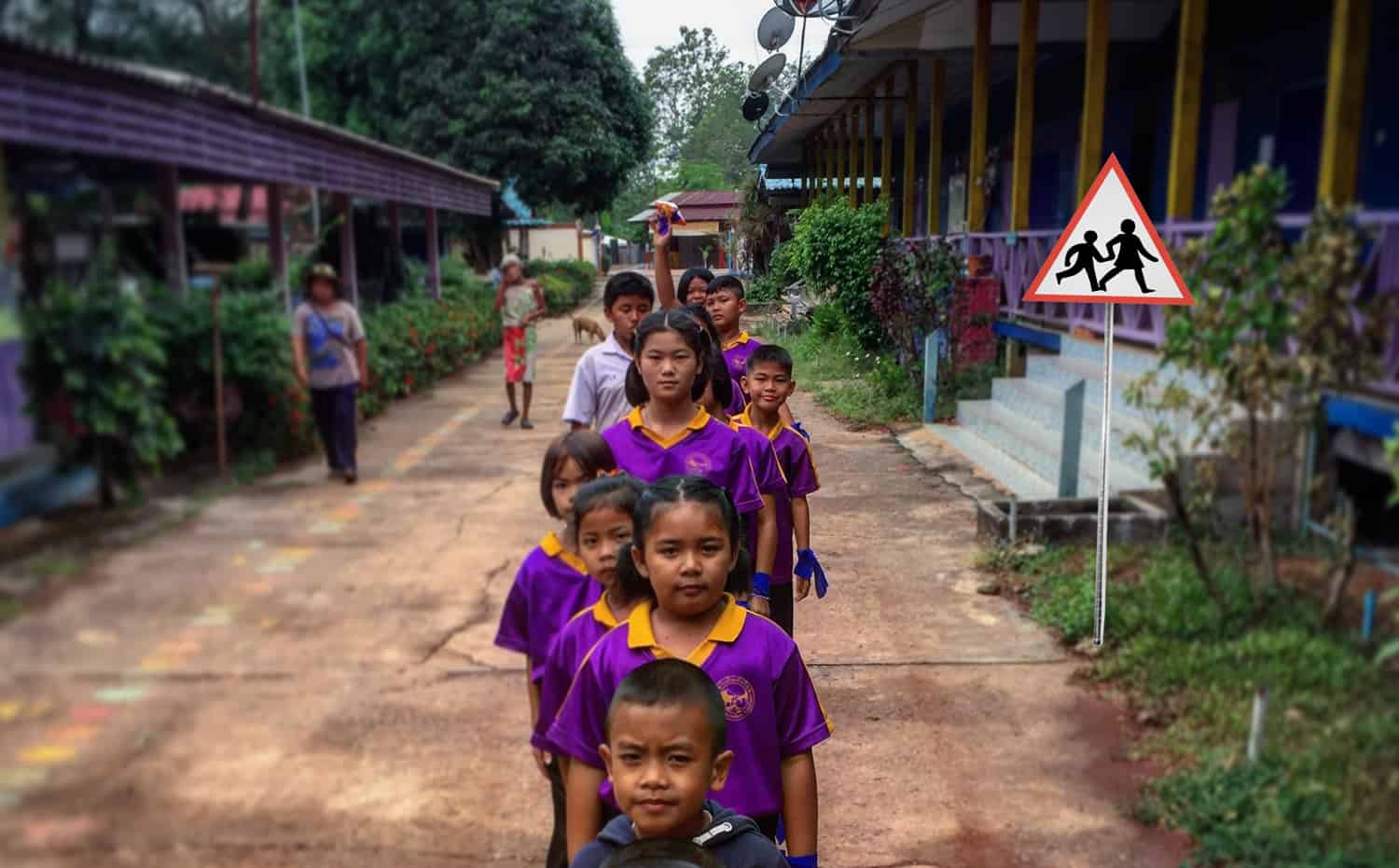 Pedestrian safety signs are often used around schools, in the parking lots and other premises. They are controlling the flow of people around the workplace and are usually beneficial in two cases:
1. They are indicating where pedestrians should walk, where it is safe to walk, and where they need to take extra attention.
2. They remind drivers of vehicles operating in the workplace to be extra careful when they may pose a hazard to pedestrians.
See the examples of the most popular pedestrian safety signs below!