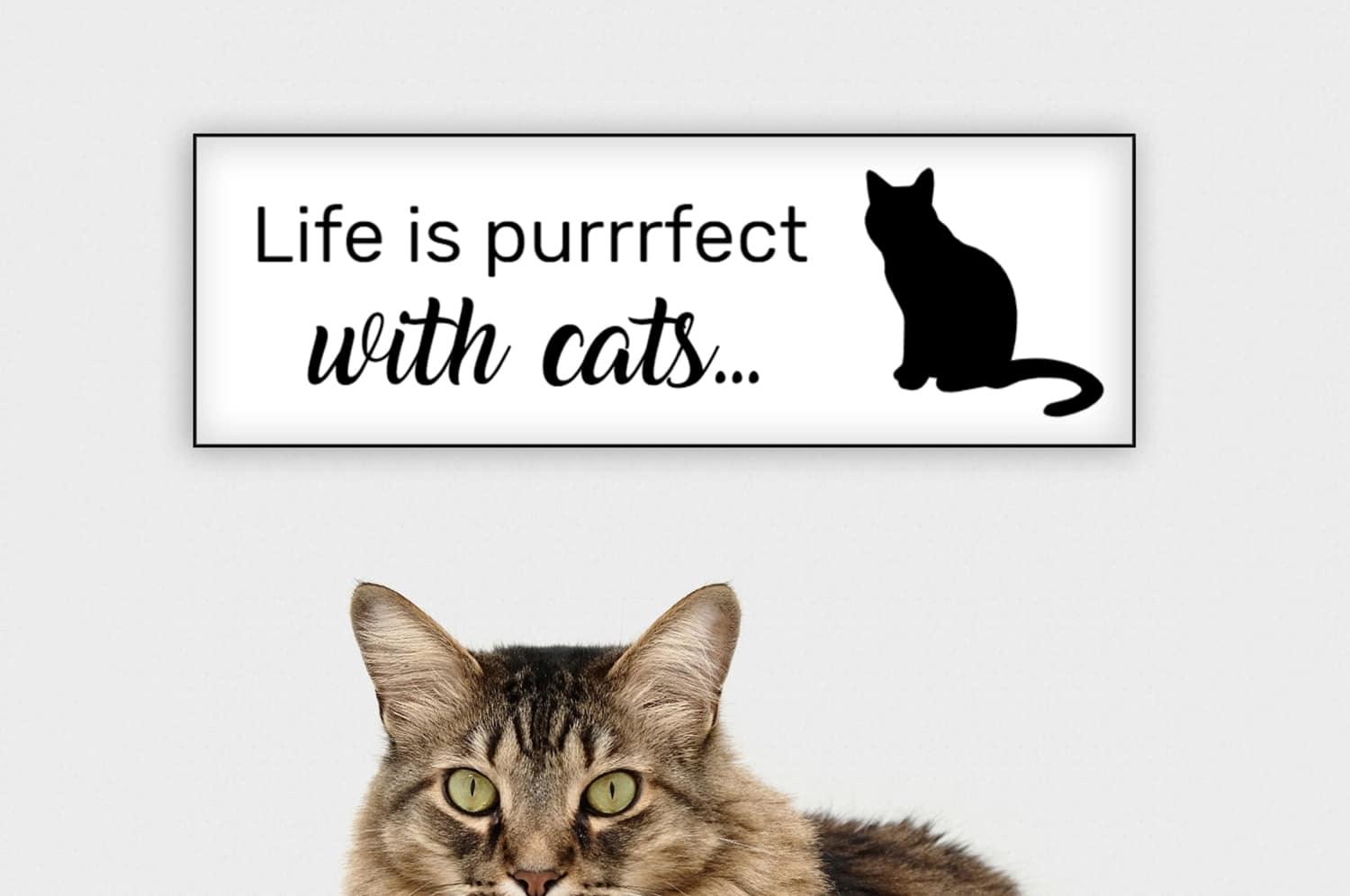 According to the latest research, cats are the second most popular pets in UK, and even the first most popular in London area! We understand the importance of these feline friends in our lives, therefore, we offer a range of signs, created specifically for cats and their owners.
From the nameplates that can be fixed on the food bowl, litter tray or cat bed, to the large and bright signs to inform drivers to take extra attention if the cats are in the area, any sign can be found, customized and created at Marktek.
Have a look at the signs below and choose the one you like. Otherwise, click "Start designing" and create your own sign from scratch. Still haven't found what you are looking for? Contact us!