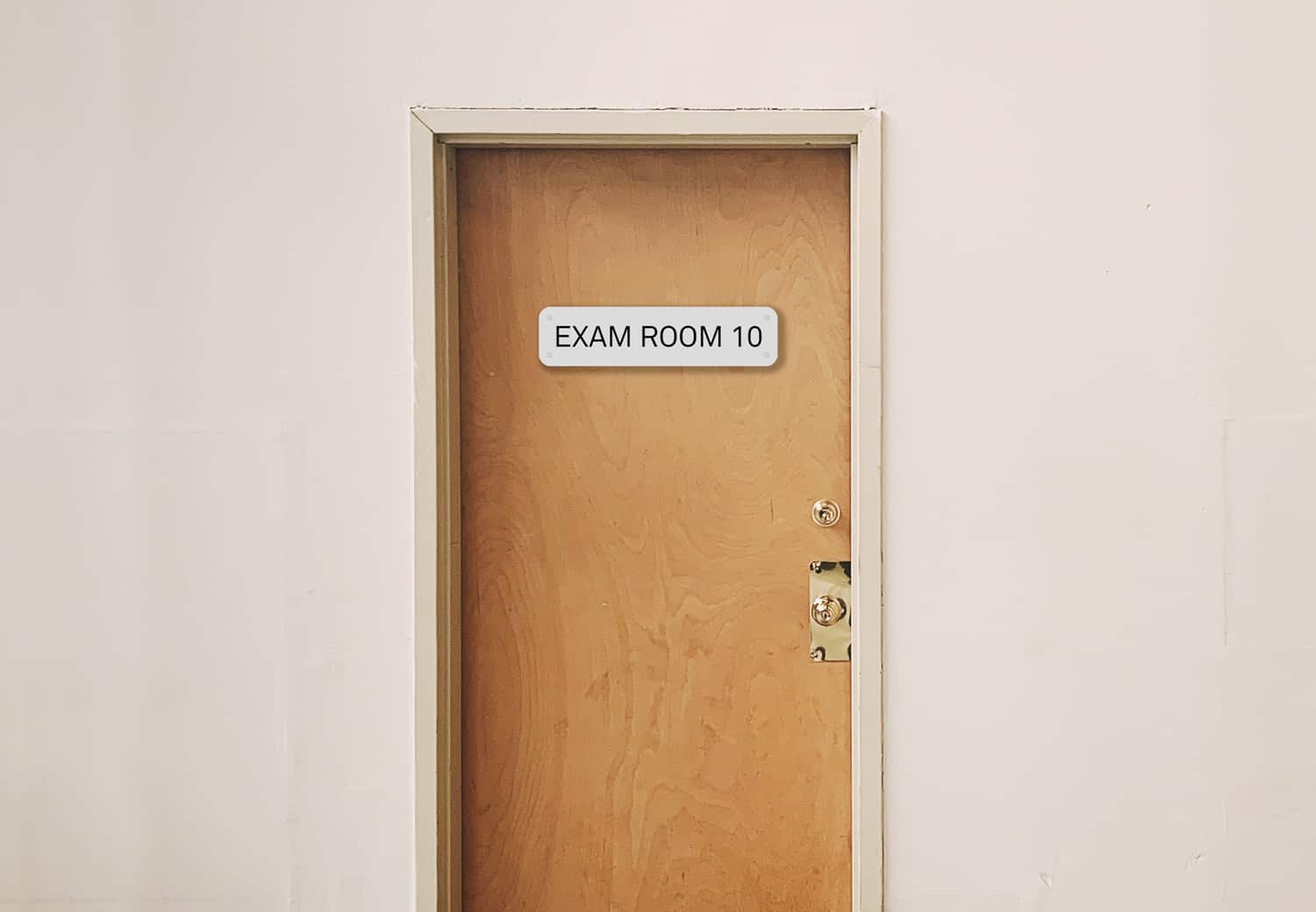 Door signs are used in private and commercial premises. They are designed to inform, display important messages, direct visitors in the right direction or even alert intruders. Door signage can be very different: inviting, warm, cute, neutral or warning. That is why we offer fully customizable signs. Using our sign builder you can create your own personalized sign. You can choose material from wood, plastic, aluminium, acrylic, vinyl, stainless steel or sticker. Material should be selected depending on where your sign will be placed. For outdoors use we do not recommend to wooden signs or stickers. Plastic and aluminium signs are weatherproof - they can be engraved or printed.

Choose from a number of attachment methods, such as screw-fixing or self-adhesive tape. It is going to be simple to install your new signage. Do it as soon as your sign arrives and without any hassle as all fixings will be added.

Add a personal touch to your door with perfect sign from Marktek! We offer long lasting, high quality, weather resistant signs for your home and workplace. What is more, these can also make thoughtful housewarming gifts for your loved ones!