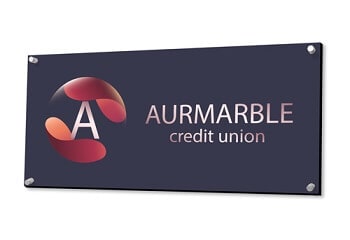 Due to them being weatherproof and highly durable, aluminium composite signs are suitable for both indoor and outdoor use. They are made from a composite of aluminium sheet that is strengthened with a core of polyethylene plastic, (also known as Dibond), making them lightweight but durable. We use the latest UV printers and high quality coloured inks that won't fade. High resolution printing creates eye-catching results that look razor sharp from a distance and up close.

Why the aluminium composite signs from Marktek are the ideal solution for you:
- Reliable and corrosion resisant
- Hard-wearing and long lasting
- Weather resistant
- Ideal for large building signs
- Pre-drilled holes and rounded corners are available
- Modern look
- Lightweight and easy to install

MAKE YOUR OWN SIGN OR CHECK THE PRE-MADE EXAMPLES BELOW!

Having trouble using the sign building tool? See the user manual here!