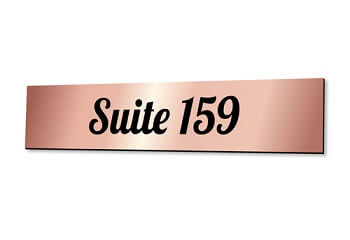 Plastic engraved signs are made from top-quality, two-layer plastic with either a glossy or matte finish, depending on your chosen colour. The top layer remains the main colour, while the bottom one is seen only when your added text, shape or image is engraved. This production method maximises the durability of the sign; however, only a combination of two colours is available.
All the possible colour combinations can be found on the 'Technical Details' page below, as well as in our 'Sign Designer Tool'. Any shape can be created, as well as any text or images added to make completely personalised plastic signs.
Having trouble using the sign building tool? See the user manual here!