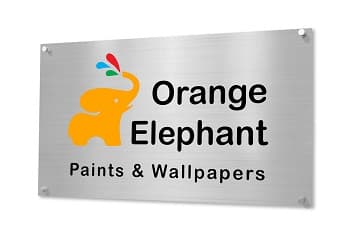 Aluminium signs are durable yet lightweight, professional looking signs. The brushed aluminium plates made of aluminium composite panels create luxury feel so they offer exceptional branding opportunities for businesses of all kinds. Whether you want a sharp looking exterior custom reception sign in the reception area of your office building or want to unify the look of your office with your own custom-made office signs, we've got you covered! There are so many applications for high-quality aluminium signs, meaning the only decision left to make is which option is best for your business.
What is more, we are using the latest technology UV printers that make the printed objects bright and durable, with vivid colors.
Having trouble using the sign building tool? See the user manual here!