Printed Signs Made of Aluminium Composite: Durable, Versatile, and Cost-Effective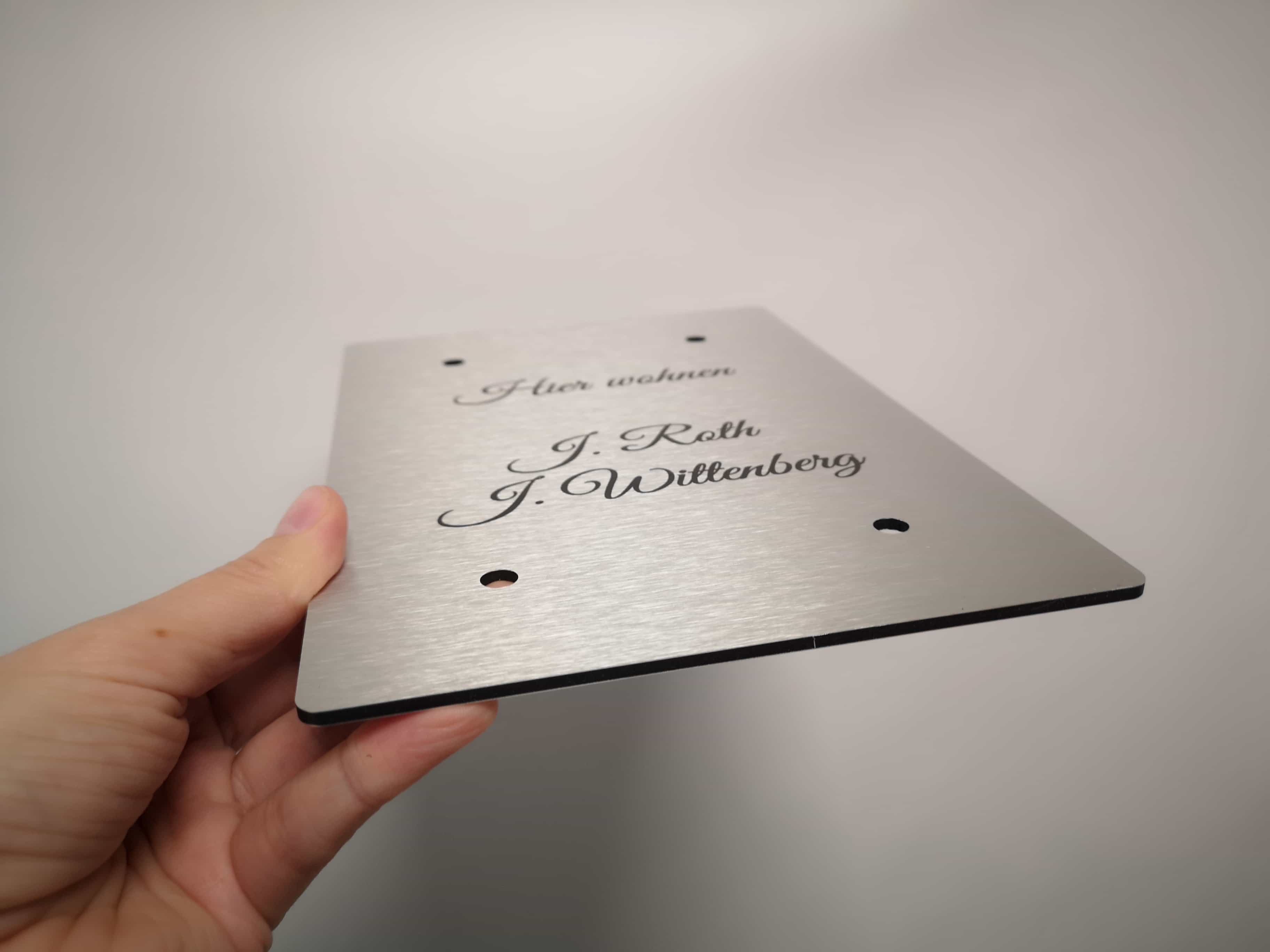 In the world of business and marketing, having eye-catching and effective signage is crucial for attracting customers and promoting your brand. Nowadays, it is easy to get lost within the available options when it comes to choosing the material for your signs. One type of sign material that is gaining popularity in recent years is aluminum composite material (ACM). Read below to find out more about the advantages of printed signs made of ACM, the material composition of ACM signs, how it compares to other sign materials, and some real-world examples of successful ACM sign applications.
Advantages of ACM Signs
One of the primary advantages of using aluminium composite signs is their durability. ACM is a highly durable material that can withstand harsh weather conditions and resist fading, cracking, or warping. This makes it an ideal material for outdoor advertising, building signage, and other applications where signs need to be able to endure exposure to the elements.
ACM signs are also versatile and can be customized to meet a variety of design requirements. They can be cut to any shape and size, and printed with high-quality graphics and text using a variety of printing technologies such as digital, screen printing, or vinyl graphics. All aluminium composite plates made in Marktek, are printed using an advanced UV printing technology. The durability of such printing method makes ACM signs suitable for a wide range of applications, from large outdoor billboards to small indoor directional signs, all with a high detail and vibrant colors.
Aluminium composite material description
ACM is a sandwich panel made of two thin sheets of aluminum bonded to a polyethylene (PE) or fire-retardant (FR) core. The standard aluminium composite used by Marktek is 3 millimeters thick, although other options are available on request. The PE or FR core provides rigidity and stability to the sign, making it flat and easy to install. The surface can either be printed completely, or by leaving some parts without the print, to show the more natural and luxurious looking brushed aluminium.
ACM is a lightweight material, weighing only about 3.4 pounds per square foot, which makes it easy to handle and transport. It is also fire-resistant, which makes it a safe material to use for indoor and outdoor applications.
Comparison with Other Materials
ACM signs have several advantages over other commonly used sign materials such as PVC, acrylic, or stainless steel. Compared to PVC, ACM signs are more durable, weather-resistant, and long-lasting. PVC signs can warp or bend over time, while ACM signs remain flat and stable. This is important when used outdoors in windy conditions. ACM signs are also more cost-effective than PVC signs in the long run, as they require less maintenance and replacement, despite being a little more expensive initially.
Compared to acrylic, ACM signs are more impact-resistant and can withstand more wear and tear. Acrylic signs are also often more expensive than ACM signs, and they can scratch or crack easily. ACM signs are a more cost-effective option for businesses and projects that require high-quality signs that can withstand outdoor conditions.
Compared to stainelss steel signs, ACM signs are lighter, easier to handle, and more cost-effective. Also, stainless steel signs are engraved only, meaning that only black color engraving is possible, while aluminium composite signs are printed with any color you could imagine. What is more, aluminium composite signs are lighter than stainless steel and do not require any special tools and equipment to install.
Examples of ACM Sign Applications
ACM signs are used in a wide range of industries and applications. They are often used for outdoor advertising, building signage, trade shows, retail displays, and directional signs. Restaurants, retail stores, and public institutions have all successfully used ACM signs to promote their brands and enhance their visibility. Our customers value the durability of this material and also use these plates for different purposes, from company advertising boards to small technical markings.
Conclusion
Printed signs made of aluminum composite material are a great choice for any needs. Feel free to look through the range of our pre-made examples and order them, or create your own unique design using our sign building tool. In case you need any assistance, do not hesitate to contact us by e-mail or live chat.