Elevate Your Space with Gold Colour Brushed Aluminium Composite Signs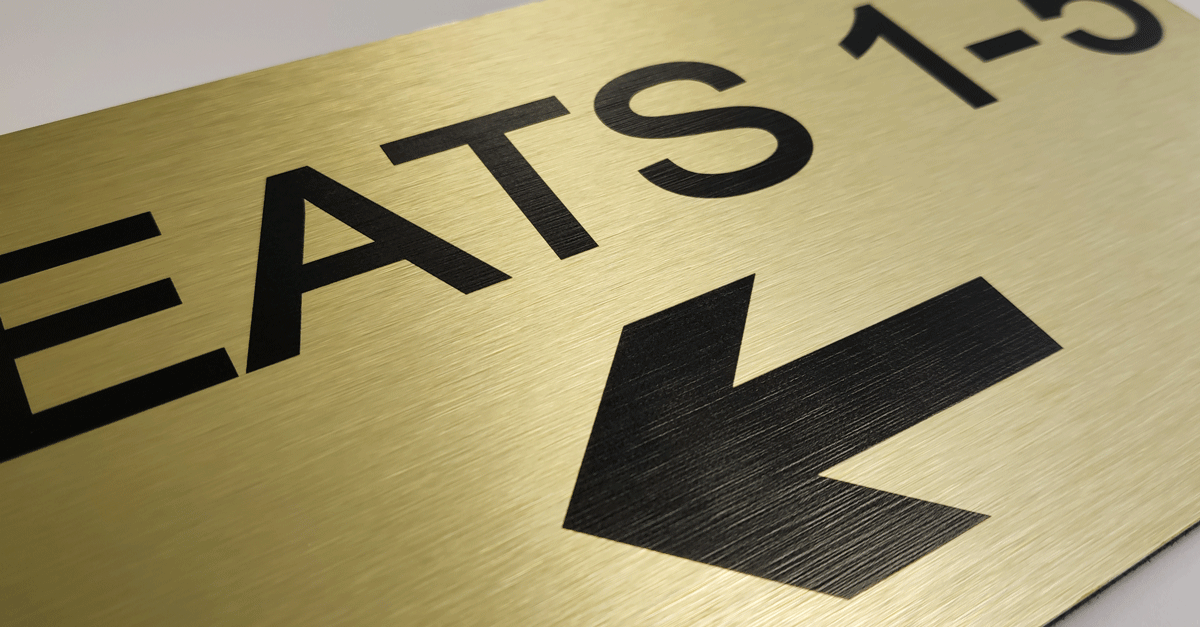 Introducing a Remarkable Signage Innovation for Luxurious Branding
---
Hello, readers!
We are thrilled to share some exciting news with you today. Taking into account the wishes of customers, our team is proud to introduce our latest addition to the range of our materials for signage: Gold Colour Brushed Aluminium Composite. These exquisite plates are designed to transform any space into a visual masterpiece, exuding elegance and sophistication like never before.
When it comes to making a lasting impression, our Gold Colour Brushed Aluminium Composite Signs are second to none. The alluring gold brushed aluminium finish lends an unmatched charm to these signs, instantly elevating the aesthetic appeal of any environment.
What sets our signs apart is not just their striking appearance but also their exceptional durability. Crafted with the highest quality materials, these signs are built to withstand the test of time. They are weather-resistant and remarkably durable, ensuring that they remain in pristine condition whether placed indoors or outdoors.
Versatility is another key feature of our Gold Colour Brushed Aluminium Composite Signs. Regardless of whether you need signage for corporate offices, retail stores, hospitality establishments, or even residential spaces, these signs effortlessly adapt to various settings. They create an atmosphere of luxury and refinement, amplifying the impact of your brand.
At our company, we understand the importance of customization in reflecting your brand's unique identity. That's why we offer a range of customization options for our signs. Tailor the design, dimensions, and even incorporate your logo to create signage that seamlessly aligns with your brand's aesthetics.
Installation shouldn't be a hassle, and we value your time and convenience. Our Gold Colour Brushed Aluminium Composite Signs are designed for easy installation, saving you both time and effort. You'll be amazed at how quickly and effortlessly these signs can be mounted on walls or other surfaces, allowing you to showcase your brand in no time. It is up to you to choose from pre-drilled holes, spacers or screws, magnetic or self-adhesive backing.
One thing is certain - our Gold Colour Brushed Aluminium Composite Signs are designed to captivate. The captivating gold colour and brushed texture effortlessly grab attention, leaving a lasting impression on clients, visitors, and passersby. Prepare to make heads turn and stand out from the competition.
Ready to experience the transformative power of our Gold Colour Brushed Aluminium Composite Signs? Reach out to our team today and embark on a journey to elevate your brand. We are excited to help you create a remarkable visual experience that truly sets you apart.
Thank you for joining us on this exciting journey of innovation and luxury branding.