Technical Signs For Your Business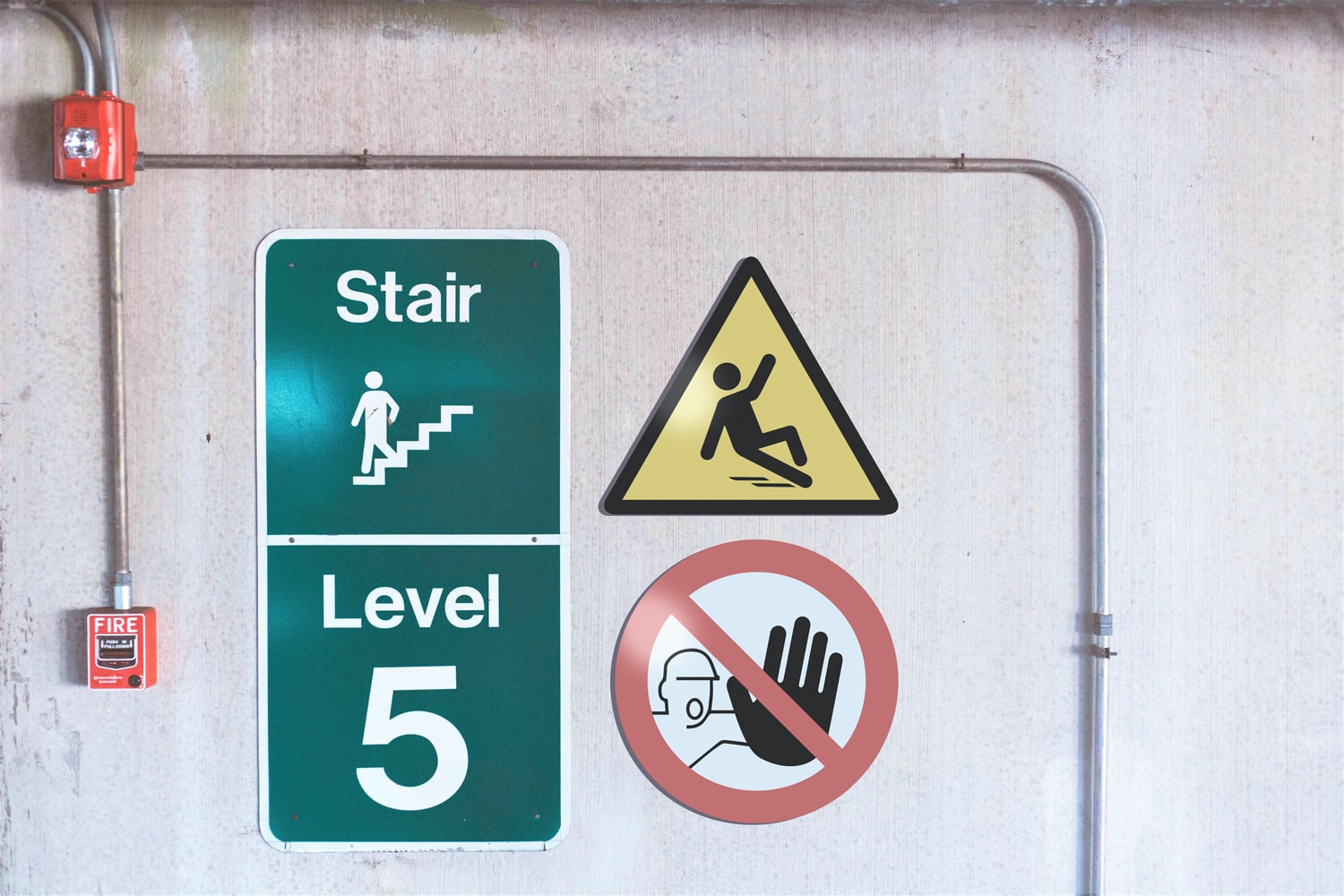 Technical and safety signs can be found in almost every business. They are ways to help both employees and patrons recognize and understand important information for their work environment, as well as safety and health. These signs might be showing various technical information, such as series numbers, codes, etc., but also often use colour and symbols to display a message that everyone will understand, even those that might not speak English.
When evaluating technical signs, they fall into two categories:
First, are the standard and internationally recognized safety signs. They are made of particular colour sets, with easily recognizable symbols, such as a person running to a fire exit, a first aid symbol, no smoking symbols or chemical hazard identification symbols. Some of these signs are already designed and ready to be ordered at Marktek, but for your convenience, you can still customize them with your company logo or any other additions if you'd like.
The second category of technical signs that companies need are customized signs, usually required for your business operations. These can be specific stickers that contain directions to go on chemicals or other hazardous items in your factories, it can be plastic cable markings, plastic cards with information or directions for a manufacturing process. The fact of the matter is your business needs to create labels and directions for all sorts of things that ONLY your business does. You won't find these signs already created at any sign shop, but Marktek makes it easy to create them with our customizable technical sign creator.
So, if you're in need of an electrical warning sign, cable markings, danger signs, health and safety signs, customized labels and stickers for chemicals, or any sort of technical sign, Marktek has nearly everything you can imagine and more.
And the best part about Marktek signs is you can customize them with any material you want. If you want them in wood or plastic, made as decals, vinyls, stickers or banners… It doesn't matter. The Marktek advanced sign building tool lets you create what you want on the material you want and in the style you want.
Browse the various options Marktek offers for technical signs today and see how you can get all the signs your business needs in an easy and affordable way!